Designed for greetings cards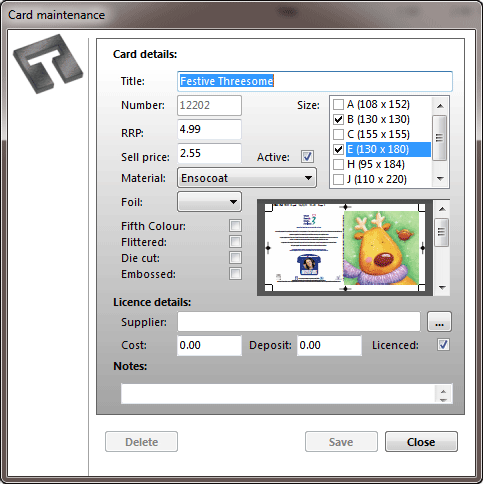 Card database
Tungsten enables you to maintain a database of cards - sizes, finishes, foil colours, materials, prices, artwork licence details, etc. together with PDF thumbnails so that it is easy to reference cards from anywhere in the system.
Quickly build estimates or orders
To add cards to an order or estimate, choose the card and enter details such as size, pack quantity, and quantity required. The system does the rest - automatically calculating costs and quantities for the finishing, packing, and envelopes for each size.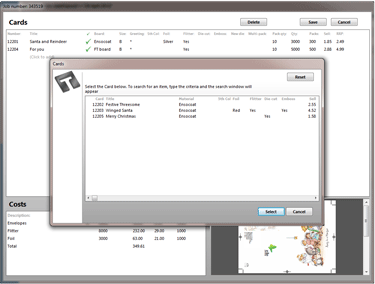 These details will appear on all the documents associated with the job - estimate, order acknowledgement, job bag, and invoice.
Straight to imposition
Flagging the cards as approved will enable them to be imported straight into the Compose imposition software - and you can mix and match cards from any job, any customer to get the optimum production method.
Reduce costs
Big Ice Box's unique ability to produce cost-effective layouts increases efficiency and productivity, and when coupled with Tungsten could dramatically reduce both turn around times and production costs.
For more details, go to with Compose.