Tungsten – designed for commercial printing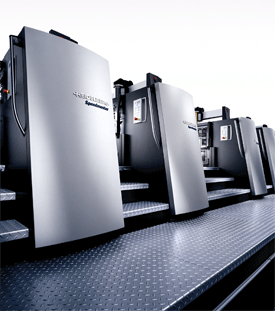 Sheet, web, digital, cut star...
Tungsten MIS was conceived for the sheet and web commercial print operation, and together with PDQ estimating, provides a full range of modules and features to handle everything from initial enquiry to final invoice.
A demanding environment
With the increasing pressure to reduce turnaround times and prices, commercial printing is more difficult than ever, and management information is key. With Tungsten and PDQ estimating, you can benefit from almost instant pricing and fast processing of jobs through the system.
Keep track of key information
Make the most of Tungsten's flexibility to provide one-click information, or reconfigure the interface to match the flow of work through your factory. This will help to ensure that vital operational information gets where it is needed, minimising time wasted looking for the latest job bag or costly spoliage through mis-information.
Pricing
You can choose a setup cost with an ongoing monthly fee, or an up-front cost with a smaller ongoing monthly amount. For more details and an individual price give us a call or send an email.